HUBUNGAN ANTARA POPULASI KUTU KEBUL (BEMISIA TABACI GENN.) DAN PENYAKIT KUNING PADA CABAI DI LAMPUNG BARAT
Keywords:
Bemisia tabaci, yellow disease, population, rainfall
Abstract
Relationship between Bemisia tabaci Genn. and Yellow Diseases of Chilly in West Lampung. The objective of this research was to find out the relationship between population of Bemisia tabaci and yellow disease incidence of chilly that was conducted in West Lampung.  The result showed that the population of B. tabaci affected the disease incidence.  Higher population of B. tabaci was followed by high disease incidence.  The result also showed that high population of B. tabaci was affected by the rainfall intensity.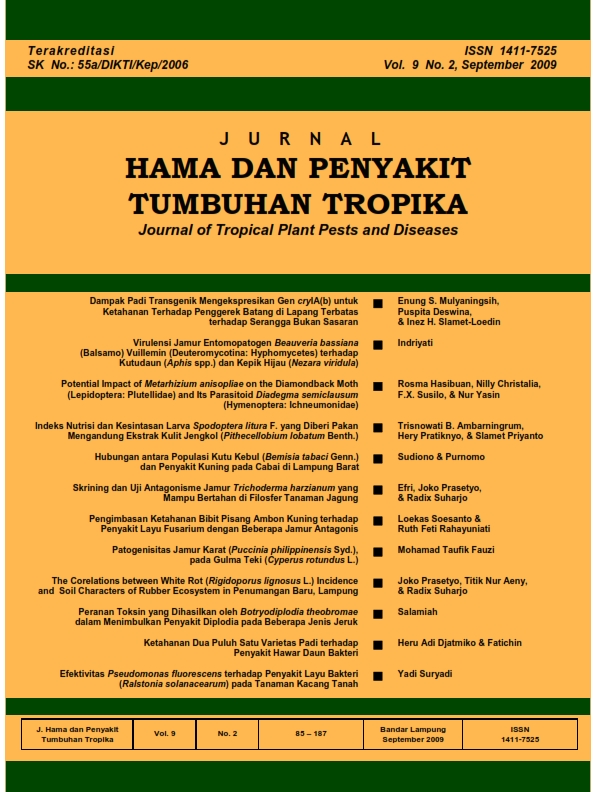 Downloads
License
Jurnal Hama dan Penyakit Tropika (JHPT Tropika) is licensed under a 
Creative Commons Attribution-NonCommercial 4.0 International License
.

Read Counter : 234 times

PDF Download : 314 times